Sonny Angel Artist Collection × KEME life -Everything Have Souls-
Sonny Angel Artist Collection × KEME life -Everything Have Souls-
New Release:『Sonny Angel Artist Collection × KEMElife -Everything Has A Soul-』!!
A new Artist Collection developed in collaboration with the popular art toy brand KEME life.
This collaboration was created from Sonny Angel's and KEMElife's desire to design figures with which fans will want to spend extended time.
The collector can find healing with these figures.
The delicate graphics of KEMElife have been applied to the lovely forms of popular Sonny Angels and the resulting figures combine the healing of both brands.
The design theme for this series is a fantasy world drawn by young people.
It expresses the desire to remember the dreams and innocence of children.
The vibrant and flowing colors represent the dreams of young people, and the casual curves symbolize the gaps and anxieties between ideals and reality.
In Chinese fairy tales, rabbits are generally portrayed as " innocence". Tigers often represent "bravery" and are a suitable motif to signify the design theme.
About KEMElife
KEMElife was born in China in 2017. With the concept of "art brightens everyday life", it gives new energy to our busy days.
KEMElife has produced many collaborative works with artists and writers, one of which is "Midnight Sun Fairy Tale" by artist Jia Xiaoou.
KEMElife continues to promote a wide variety of efforts from art exhibitions at large commercial facilities to interior products. Recently, they have sold many products overseas and continue to focus on building international recognition for their brand.
■ 『Sonny Angel Artist Collection × KEME life - Everything Have Souls-』Line up
Rabbit
Tiger
※The release date in Hong Kong/Macao is scheduled for 28th July, 2022.
※Please note: Release date and product specifications may be changed, postponed or canceled without notice.
◆Weight:Approx.97g
◆Material:ATBC-PVC
◆Size:Rabbit Approx.W65×H155×D40/mm
Tiger Approx.W65×H120×D40/mm
◆package Size:Approx.W84×H163×D60/mm
Order Limit
Up to 2 PCS.
(*Please be aware that the orders with duplicated Accounts, names, address and phone numbers may be cancelled without prior notice.)
You can earn the following SA points via the official SA app for this item.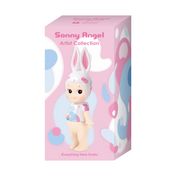 Everything Have Souls -Rabbit-
SA Point 4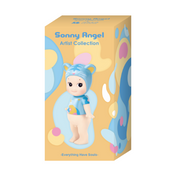 Everything Have Souls -Tiger-
SA Point 4
If you register as a new member of the SA App using the same email address as the login email address of this official online store, you will be able to accumulate SA Points in the App.Earn SA points for purchases at the Sonny Angel Official Store which you can redeem for wonderful prizes!
For more details, click here>>
Please see before making a purchase
OFFICIAL SNS